Expanding your business into New York
Commercial property contracts often include multiple negotiations which makes reaching a deal complex. We shall do our best to contract optimal properties for our clients with advantageous conditions based on our abundant knowledge and experience and teamwork.
From property guidance to negotiations, contracts, support during the lease period, and processing after lease expiration, our expertise leads to consistently excellent results. 
Also, we do consulting to help you plan your visit to New York and ensure your trip is spent efficiently, so please do not hesitate to contact us.
Worklow to store / restaurant agreement contract
Step 1 
Free consulting (click to confirm details)
---
We listen carefully to fully understand our client's wishes and make it easy to understand the procedure in order to make a purchase · necessary expenses · funding plan.
Check items & explanation
• Usage
• Funding plan (budget)
• Necessary expenses
• Explain the current New York commercial real estate market
• Select properties suitable for your needs from huge data sources
• Introduce legal professionals & accountants & architects and other experts as necessaryWe will proceed to the next step after fully understanding the customer.
↓
Step 2 Listing (click to confirm details)
---
We shall provide you with listings based on your requests.
We will arrange showing efficiently that matches your needs.
Manhattan · Queens · Brooklyn · Bronx · Staten Island · We cover all of New York City.
↓
Step 3 Estimate (click to confirm details)
---
• Check acquisition of various licenses and duration to obtain those licenses
• Renovation cost estimate from architect
↓
Step 4 Offer Property Application (Click to confirm details)
---
After quotation confirmation we can make an offer.
We also negotiate items. We shall investigate the latest rental amount and purchase price of neighboring similar properties and let you know the market price.
Content of negotiation: Check items
• Key money (if any)
• Rent
• Rate increase rate
• Deposit amount
• Duration of free rent
• Real Estate Tax
• Each utility fee
• Contract period
• Option to renew
• Good Guy Guarantee
• Build Out refurbishment cost by owner's share
• HAVC installation
• Business hours
• Each license
• SignsOther, case by case.
↓
Step 5 Confirm both terms of Term Sheet (click to confirm details)
---
Although it may be signed, it is not legally binding.
↓
Step 6 Agreement (click to confirm details)
---
Landlord's & tenant's attorney information exchange
After the agreement, the contract is completed, there is a consideration period of 3 to 7 days.
In the meantime, further negotiations will be made through lawyers if necessary.
↓
Step 7 Final Inspection (Click to confirm details)
---
Final inspection of property
• Check for malfunctions such as electric appliances wet area, refrigerator, air conditioner, etc.
• When a repair is required, we negotiate cost burden and repair time.
↓
Step 8 Contract (click to confirm details)
---
Bring::
• Photo ID in English (must show the same name as the contract signer)
• Check
• Insurance policy
Contract completion! Thank you for your hard work.
We also coordinate real estate attorneys, accountants, architects and interior designers.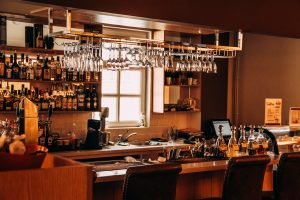 ・Preparation
Transactions run smoothly if you are prepared in advance.
| | |
| --- | --- |
| Attoney Fee | $2,000~$5,000 |
| Credit check Fee | $50~150 |
| Insurance | case by case |
| Renovation | case by case |
| Permit for sign | case by case |
| License | case by case |
| Security Depotit | From 3 months of rent |
| Rent | First month's rent |
※ Deposit
It is usually three months' rent, but if a credit history (credit check) can not be done in the US, or if the credit score is low, it is likely that the security deposit will be added. In that case, you may be able to sign up with a security deposit of three months by pre-paying rent or by attaching a Guarantor (guarantor).
※ Broker fee
Broker fee for commercial property is generally paid by the owner, so it is not the responsbillity of the tenant.
However, in the rare occasions where the owner is an individual or a small company, the fee may be paid by the tenant.
The fee is included in the rent for the brokerage commission paid by the owner.
In the case of a tenant's payment, you may feel like you are paying extra, but in the long run, it is often profitable as the rent maybe cheaper, so please judge by the bigger picture.
Required Documents (For everyone signing the contract · English translation required)
• W2 Form                          withholding leaflet (English translation) over the past 1-2 years ⇒ Sample
• Tax Returns                        Tax Certificate (English translation) over the past 1-2 years ⇒ Sample
• Pay stub                             Payroll Statement (English translation) Over the past 3 months
• Certificate of incorporation company foundation certificate
• Employment letter              (English) ⇒ Sample
• Financial statements                 ⇒ Sample
• Bank Statement                  (English) Over the past 1 to 3 months
• Photo ID English (passport etc.)
Documents required by the property are determined on case by case basis.
There are also documents that require notarization (Notarize). The procedures are available at the notary office or the American embassy.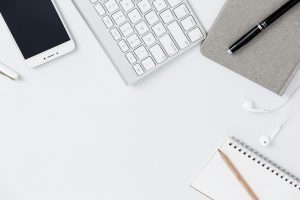 For a free consultation, please do not hesitate to contact us.
Contact us